From college application essays to the SAT, school reports, and even creative writing, get free feedback on any type of writing using Brainfuse HelpNow. You can connect with a live tutor for immediate help or use the writing lab for thorough feedback.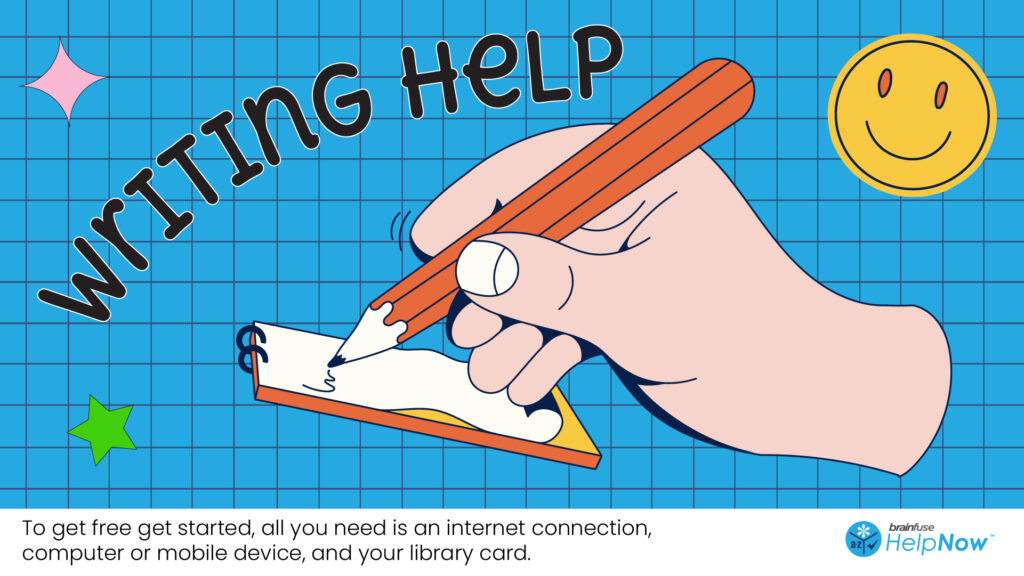 Get homework help on any subject with an online tutor from 1-10 p.m., any day of the week. Spanish tutors are also available.
Additional services provided include the following:
Writing Lab: Get feedback within one business day.
SkillSurfer: Study resources and test prep.
Send Question: Get a response within one business day.
Language Lab: Live help learning Spanish.
LEAP: Create a customized learning plan.
Flashbulb: Create and share flashcards, tests and games.
eParachute: Identify potential majors and career paths.
MEET Virtual Study Rooms: Collaborate with classmates.
Brainwave videos: Record your notes to watch and share writing.
Live Chess Tutoring: Online tutoring help from an expert chess coach. This service is available Monday – Thursday from 3:00-8:59 PM PST.
FAFSA Live Help: Get help with filling out your application form.
Recibe un análisis con comentarios sobre cualquier tipo de redacción tuya desde los ensayos para la admisión a la universidad, los ensayos para el SAT, los reportes para la escuela hasta la escritura creativa. Puedes conectarte con un tutor en vivo para recibir ayuda inmediata o usar el Centro de Redacción para un análisis con comentarios más completo.
HelpNow by Brainfuse brinda ayuda con tareas y escritura, tutoría en vivo y servicios de preparación para exámenes. Los tutores de habla inglesa y española están disponibles de lunes a domingo de 1 a 10 p.m. para recibir asistencia personalizada en una amplia variedad de temas.