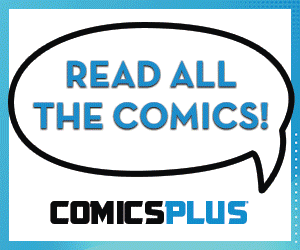 Enjoy thousands of popular comics, available 24/7 on your computer or in the app. Discover fiction and nonfiction graphic novels, comics, Sunday funnies, manga, and more. Browse popular titles and publishers, and explore dozens of genres in ComicsPlus. No holds or wait times! 
February is Black History Month which is an annual celebration of the contributions of important people and events from the African diaspora. Black artists, comics and graphic novelists have helped to shape the comics industry since its beginning. This month, ComicsPlus is celebrating these contributions by highlighting graphic novels that feature Black protagonists, history and stories. You'll find graphic novels for all ages within their selection. Read one today to celebrate Black voices and stories! 

Comics Plus offers a new app for Android and iOS devices, called "Library Pass." To login, please use your Student Library eAccount and PIN. The labels on the sign-in page read Email Address and Password.
ComicsPlus: About Privacy & Terms | Privacy Policy | Terms & Conditions