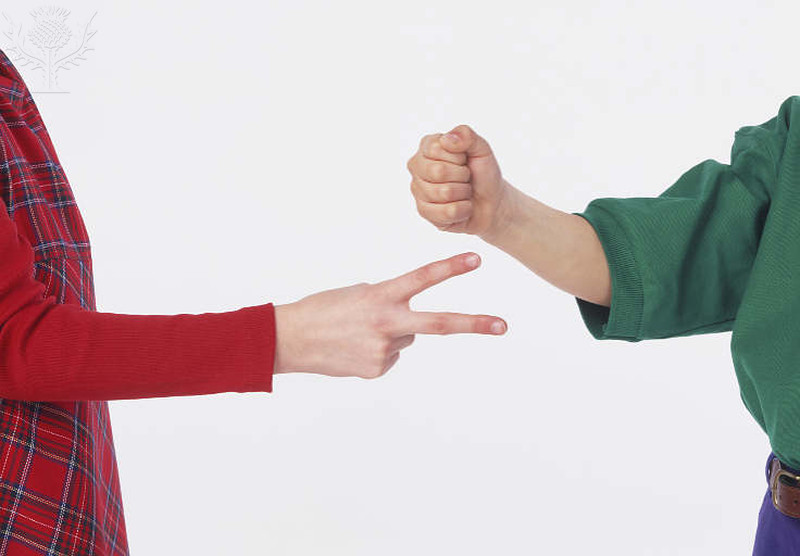 The classic game to have some fun or to solve a conflict is celebrated on August 27th. The World Rock Paper Scissors Association hosts an annual tournament where people from all around the globe come to compete. They even have a referee who looks over the game. Competitors are allowed to wear whatever silly costumes they think will distract their opponents from the game. The largest competition happened in Tianjin, China in 2019 with over 10,000 people coming! When you play rock, you have a 35.4% chance of winning, paper is a 35% chance and scissors is 29.6%. With these odds, which one would you play?
In Northern California, Rock, Paper Scissors is called RoShambo. In the UK, it is called Scissors, Paper and Stone and Janken in Japanese. In fact, the Japanese used high speed cameras to develop a robot that will always react with the winning move. Learn more about the history of this game using Explora, a fun, easy-to-use tool that can help you complete homework and classroom assignments. Discover articles, essays, non-fiction books, videos, and primary source documents for information on a variety of school subjects and related topics, including science, math, history, current events, literature, and more.

Explora: About Privacy & Terms, Privacy Policy, and Terms & Conditions.
Reference: "Rock, Paper, Scissors." Boys' Life, vol. 110, no. 6a, Aug. 2020, p. 7. EBSCOhost, https://search.ebscohost.com/login.aspx?direct=true&db=f6h&AN=144453746&site=eds-live.