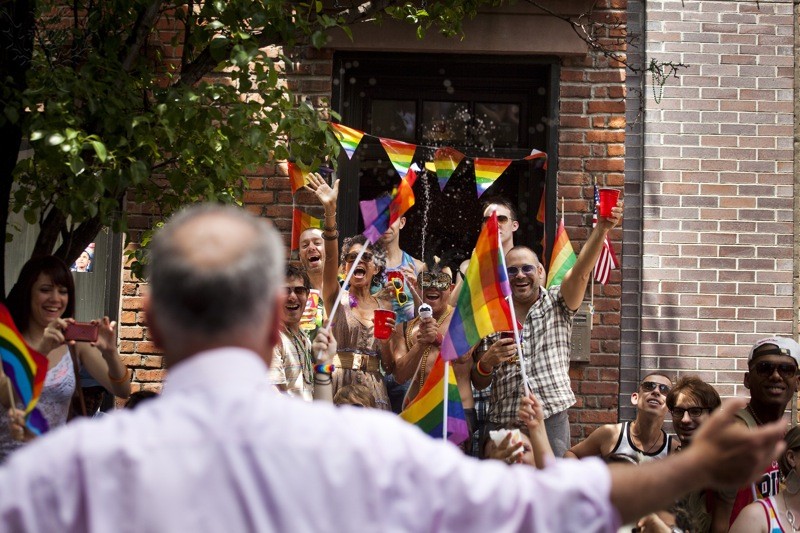 The month of June is Pride Month and celebrates LGBTQIA+ freedom and history. This monthly celebration has roots that began with the Stonewall uprising in June 1969 in New York City with the revolutionary actions of trans activists. The Stonewall Inn was a bar that catered to the LGBT community and was one of the few safe spaces that LGBT people could gather. "In the early hours of June 28, undercover officers raided the packed bar, singling out and aggressively arresting some of the patrons, especially Black and Latinx trans women. It is not clear what exactly sparked the riots, but according to some witnesses, it began when a transgender woman complained that she was being harassed and that her handcuffs were too tight" (Stonewall Uprising, 2021).
The Stonewall Inn led to the creation of many important LGBTQIA+ organizations. However, the brave trans people who started this uprising were often forgotten for their pivotal role. If you would like to learn more about these trailblazers, Gale in Context: U.S. History has profiles on Sylvia Lee Rivera and Marsha P. Johnson whose' tireless work deserves to be read.
Gale in Context: U.S. History provides a variety of historical data from primary sources and reference documents. It also includes photographs, illustrations, and maps. Topics range from the arrival of Vikings in North America all to the way to the first stirrings of the American Revolution and on through the Civil Rights movement, 9/11, and the War on Terror.
"Stonewall Uprising." Gale U.S. History Online Collection, Gale, 2021. Gale In Context: U.S. History, link.gale.com/apps/doc/GFBHSA683735899/UHIC?u=santacc_main&sid=bookmark-UHIC&xid=1b6e0a96. Accessed 9 June 2022.
Gale in Context: U.S. History: About Privacy & Terms, Privacy Policy, and Terms & Conditions.