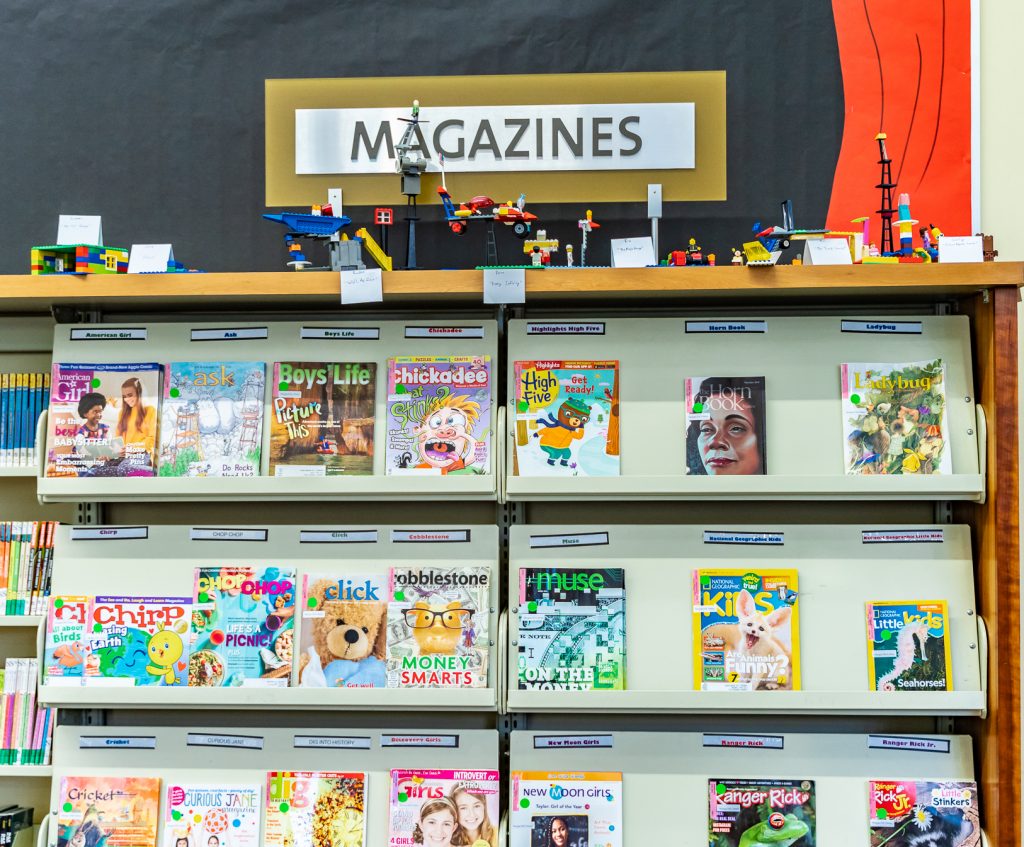 Do you like reading magazines? We offer a fun collection of online magazines on a variety of topics for kids and teens. Here are some recommendations that cover everything from general knowledge to animals, sports, fashion, and pop heroes.
National Geographic Kids – learn about people, places, science, space, history, and nature. Each issue is packed with colorful photos as well as fun games, and puzzles to explore.
Girl's Life – get expert advice on school, friendship, and family. Enjoy fitness, fashion, skincare and beauty tips. Find inspiration with crafts and DIY projects, Read up on celeb interviews and more.
The Week Junior – this current affairs magazine presents the latest news. Read engaging stories from around the world. Great for discussions on issues of the day.
Highlights for Children – enjoy fiction and non-fiction articles and sharpen your thinking skills with puzzles, science experiments, and more fun activities.
You can read these magazines online in your browser or you can download and install the Libby app available for iOS and Android devices.
OverDrive: About Privacy & Terms, Privacy Policy, and Terms & Conditions.
---